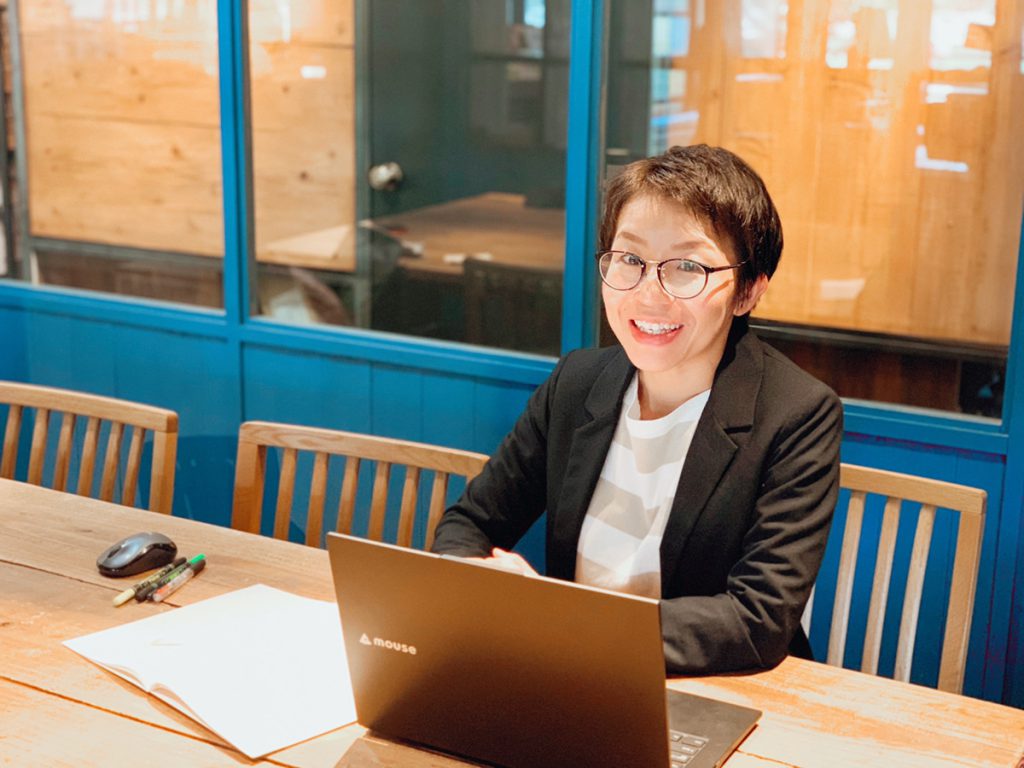 Accompanying consultant,
and project management specialist.
Eremi Rey Hermosilla
Using the knowledge and know-how of project management gained from my previous work at major international companies, I now help small business owners accomplish their goals by accompanying them every step of the way.
 
Before working as a project manager, I was involved in the teaching business, and through that work, I acquired the ability to bring out the best performance in my students. From this experience, I am able to pinpoint my client's positive abilities, of which they may be unaware of themselves, and then raise those skills to the very best they can be.
The reasons I started this job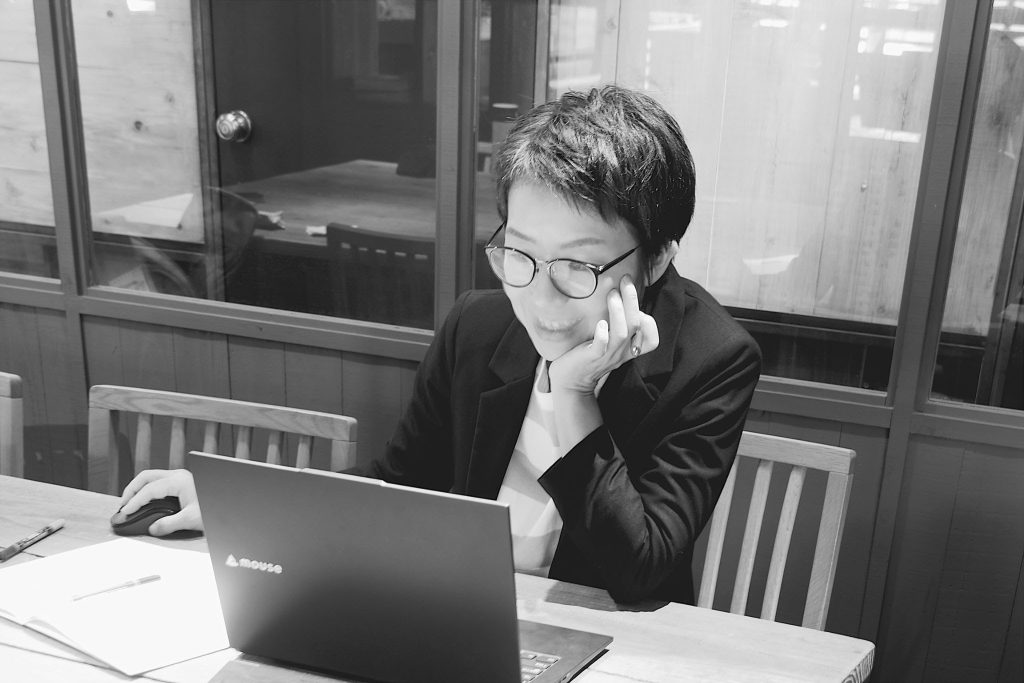 It began from listening to a friend's problem
I loved the job of project manager, I felt it was my vocation. Family circumstances at the time though led to me quitting my job. I moved into a different work sector and one day, I was asked for advice on how to write a contract by a friend who ran a small company. We talked about various things, not just employee's contracts.
At this point I realized that there were other problems, specifically, how to manage the project, that he needed to solve before the contract issue. I advised him on how to put the situation right and he was very pleased with the outcome.
I thought that my project manager's knowledge might be useful for owners of small companies and this sowed the seed of starting this business.
Never wanted to be a superman
I think that many small company's owners are like supermen who do everything themselves. Whether they like it or not, they somehow manage to get things done.

Especially when starting a business, you do everything by yourself, making a website, keeping books, writing a blog, all of this on top of the actual "work ". There are a lot of things to be done and somehow you learn how to deal with them. As you progress through the 3rd, 4th, and 5th years, the more clients come and the busier you get, but still, since you have done everything by yourself, you are used to it, so again you manage to get everything done by yourself.
Deep down though, you know you haven't really been involved in the projects that you have been meaning to do or the projects that will lead to the future.
Have to work harder
The next thing that you might try to do is to make a thorough plan, that can be combined with launching a new project and dealing with everyday work. When you start working on a new project according to the plan you've made, everyday work gets in the way and you can't proceed…

1 week, 2 weeks, 1 month, 6 months, and 1 year. Your new project is no longer "new" and has yet to be launched. Many small company owners have been doing their best in this way. Moreover, they are doing this "alone". And still, they believe that they can do it, if they work harder, sacrificing their time and time with the family, telling themselves "I have to do my best".
Stop telling yourself, "I have to do this "
It's time to stop "I" have to do it and learn to call on others for help. Everyone has different abilities. Rather than spending time on things that you are not so good at, it is better to develop those that you excel at.

By organizing work, you can divide your tasks: Those that you do not have to do, the work that you are not good at, the things that only you can do, and the things that you enjoy doing. This way, you can let go of "I've got to" and rely on the help of others. With this method, you will spend the majority of your time doing what you want to do.

This is what we, as accompanying consultants, want to do for you and your business. We want to put in place such a system, that you can focus on the things only you can do and let someone else take care of the things you don't want to do or those you are not so good at.
Style your own business
Please have a look at these:
You have a project you want to do, but are spending time on existing work
You are trying to make a plan, but have never been able to execute it
You don't know how to make a plan that can be executed
You can get started, but always stop halfway through and give up
You have a lot of wreckage of the project (I don't know what you want to say here)
You know what to do, but you don't know where to start
You are worried because you don't know if the method you follow is correct.
You can't decide, and you want someone to give you a little push
You want to talk to someone, but don't know where to go
You think you are working hard, but it doesn't work seem to work out
You are sacrificing time with your family for work

If you're worried about any of these points, and are constantly frustrated, please put your trust in us, Shacho Bell.
Like a Sherpa, the guide of the snowy mountains, we support, encourage, motivate, sometimes even give you a kick up the backside, and accompany you to your goal.

We want as many business owners as possible to get rid of their burden, do twice as much work as before, and be able to do it while having fun.
If you have worked hard and alone until now, please let me be your Sherpa and let's tackle your goal together.